Leaders - Pastors - Rabbis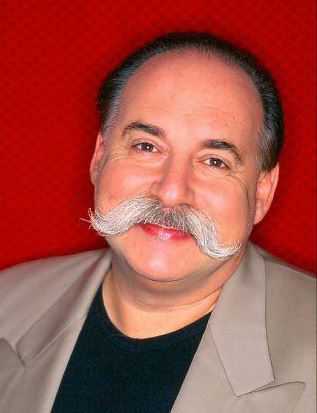 Review from MessianicMusic.com
NAME OF RELEASE: I BELIEVE (ANI MA'AMIN)
I am very blessed to review a recent release by perhaps one of the most renowned Messianic music artist in modern history. Let me first begin by saying that Jonathan is a personal friend of mine. I say this to bring to light the heart of this man. Jonathan Settel is a wonderful brother in the Lord. He does not compromise his faith in the Lord, nor does he put forth Messianic music of anything less than the best that a man could offer.
Jonathan's vocal style and abilities have been truly blessed by the Lord. His deep baritone voice, along with a rich tonality make each note that Jonathan sings a treasure, leaving the listener wanting to hear more and more. Jonathan also has an unusually wide vocal range as well, not found in most baritone voices.
Jonathan has several releases, distributed on a world-wide scale over several years, however his latest release, "I BELIEVE" has got to be one of his finest. The production of each song on this collection brings forth Jonathan's commitment to "prepare skillfully unto the Lord", as mentioned in scripture. This masterfully produced album has got t o be one of the most exciting to be brought forth in years.
Jonathan stylizes each song on this release with a special signature that is all his own. From his own rendition of Phil Klein's "Lord of The World", to a bright and joyful dance medley entitled "Super Medley", this release has got what it takes to be called "Super Album!" Jonathan does a wonderful job as he commands in soliloquy, Charlotte Baker's "The Eye of The Needle".
I love the entire album, but a few songs stand out in my mind as favorites which I have chosen them as my picks for song samples for you to hear.
My 1st selection as a music sample is from the third track of the release, entitled "Just One Shabbat" by Mordechai Ben David. This song tells a story of a young Jewish man who visits the Western Wall for the first time. While there he sees a group of Messianic Jews dancing to the Lord. He wonders wha t they are up to. They witness and share the Lord with him. The man comes back the next week, begins to fellowship with them, and then comes to know Yeshua as his savior. I love the Chorus:
"Just one Shabbat and we'll all be free
Just one Shabbat come and join with me
Let's sing and dance 'till the sky
With our spirits so high
We will show them all it's true
Let them come and join us too!"
What a wonderful account of the fruit of witnessing, and b eing a light for the Lord! This song makes me want to get up and dance down the street, proclaiming Yeshua!
My second musical pick selection is entitled "Kaddish", written by Stuart Dauermann. I have heard this song before, however as I first listened to Jonathan's rendition of this beautiful offering of worship to our Lord,
I actually cried tears of joy. Jonathan pours his heart into this song, and the arrangement will send chills down your spine and into your very being.
The title song of this release is entitled "Ani Ma'Amin (Mashiach)". I believe! Messiah! Messiah! It is true that the Lord inhabits the praise of His people. This song is filled with praise and His Ruach Ha Kodesh (Holy Spirit)! I will tell you now, get ready to leap for joy and dance as David once did when you hear this song!
I will finish this review by letting you know that Jonat han has also released the complete Spanish version of this album, called "Danza Y Paz", which has just been nominated for a DOVE AWARD, in the category of Spanish Album of the Year! For those of you who are not familiar with The Dove Awards, it is the Christian version of "The Grammy Awards". This is the Dove's 32nd year, and is known all over the world as one of the greatest honors that can be given to any Christian musician. What a blessing! The Dove Awards will be televised in April of this year. Please check with your local stations for the exact date of the airing of the award show.
Jonathan Settel's "I Believe" will become one of your favorites in your Messianic Music collection. Please recommend this release to all of your friends! Todah Jonathan!
* * * * * * * *
Jonathan Settel is a humble servant of Christ. I believe he is a rare talent and rises above in many areas of ministry. I consider him to be a virtuoso on his instrument. He is able to use his voice in ways that very few performing artists even understand. His vocal skills are amazingly versatile and he is able to express straight from the heart and spirit bypassing any technical obstacles or difficulties. People are lifted into a higher place with the sound of his voice.
That which makes Jonathan's ministry so impacting is not only his brilliant voice, but I believe Jonathan to possess an exceptional and healthy balance in his interpretation of the scriptures. His teaching reflects spiritual maturity and is Biblically solid. When he shares his testimony it impacts everyone who hears it, both young and old.
I am certain that anyone who is able to have Jonathan minister in their church or Christian organisation would be grateful for the rare opportunity.
Dr David H Johnston
President
Wesley Institute, Sydney
* * * * * * * *
Jonathan Settel has been able to reach the Hispanic Community with his powerful and most extraordinary voice. He has been able to get his message across clearly as well as effectively, breaking the barriers of denominations, language and culture.
His ministry has surely blessed and touched the hearts of many.
Arturo Allen
Music and Marketing Director
Zondervan / Vida Publishers
* * * * * * * *

Jonathan Settel is one of the finest singers in the Messianic Jewish World. His ministry through concerts is unparalleled-- truly a blessing!
Barry Rubin
Executive Director of Leder/Messianic Jewish Communications
CEO of Jewish New Testament Publications
* * * * * * * *

There are many singers touring the church world today. Jonathan Settel is not a singer - he is a minister.
Although Jonathan is a highly skilled vocalist, he is also aware that worship is more than a presentation. It is about the Spirit of God. Whether performing a concert or an interactive worship service, Jonathan takes time to bless people with scripture readings; showing them how to make the scriptures their own and relevant to being blessed today.
I have had the privilege of working with Jonathan Settel on numerous occasions, both here in the USA and abroad. He has been a blessing to minister with.
I highly recommend Jonathan Settel to anyone who wants to experience a unique Messianic Worship experience.
Jonathan Bernis, Executive Director
Jewish Voice Ministries International, Inc.