The Day I Went To A German Jail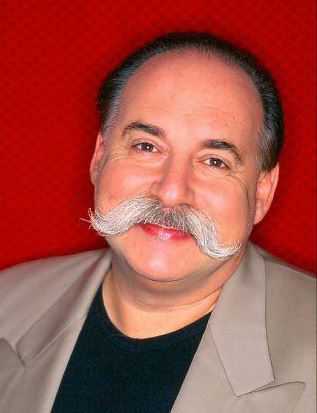 by Jonathan Settel
The building looked like a rooming house. Ivy was growing on the outside and soft green plants could be seen in the windows. My heart was pounding as I went up the steps to the door that would let me into this German prison. Everything was against us going. My friend and interpreter, Friedemann Grabs, and I sought hundreds of reasons why we should have canceled this afternoon. No one at the jail was expecting us; no advertising was done; they wanted us in the library and not in the chapel; there was no sound system . . . Along with the "I'm tired and need a day off" mind set, we headed for Vechta, Germany near Bremen.
We were with two sisters. One was a past resident of this prison. She is a gypsy with a long history of wrong doings. Once having been born again, however, she attacked her Christianity with the fervor of a passionate lover. She was a good one to have with us. Being a past occupant of the cell block "D" she knew the minds and heart of the inmates. If there was any trouble it was wise to have Ramona along.
The other sister is a commander of the German police. She had thoughts of committing suicide many years back. The job, the world and herself had become too much for her. Just as she was to say goodbye to the world, Yeshua brought her into the Kingdom of God. She became permanently and gloriously saved. She also brought this zeal with her to the meeting. I felt if there were ladies who needed special prayer and personal ministry, these two were perfect for the job!
My translator, Friedemann Grabs, is also a warrior for Jesus and is by profession a police commissioner. He has a small congregation called "Ruach (Spirit) Free Christian Fellowship."
This was the team. I set up the music and had all the Scripture references ready. I had prepared, but as usual, "Man makes plans and God laughs."
The meeting was to start at 4:00 PM. At 3:45 the Holy Wind of the Lord blew through my heart and moved me to begin . . . I started to sing with no one in the room but the four of us. At 4:10, the ladies of the prison began to trickle in. The came in all sizes, shapes and colors. They were young . . . very young. They had their ears, lips and noses pierced. They were tattooed and smug. They were hard and were expecting a concert. What they got was a big dose of the Lord Jesus. I sang a couple of fast Hebrew songs. They were eager to loosen their shackles. They danced and laughed. Then the energy changed. There were some ladies from Africa who began to dance wildly. Some "other" spirit replaced the Holy Spirit. I saw it at once. I slowly faded out of the song and stopped to pray. I re-established order by singing "Holy Ground" and the real service began.
I have been studying "Lishon Hara!" (Evil Speaking) recently. I have been astounded that this little tongue can either bring life to a person or murder them. I began to bless these ladies. Whilst singing Holy songs to the Lord, each one of them was spoken to in a different way. There were two pregnant ladies. There were some that were undistinguished from men and some that were indistinguishable from the street. Most were very hard and none were prepared for what happened next.
I read Psalm 1 to them and had them identify with the words. I had them insert their name into the Psalms and make it theirs. (How blessed is "Susan" who does not walk in the counsel of the wicked, nor stand in the path of sinners . . . etc. . . . and in whatever "Susan" does, "Susan" will prosper.)
Well, no one had ever read these words to "Susan" or to any of the ladies. The weeping began. The utter loneliness manifested in their faces and you could see that at one time, the same tongue that could bless them had instead been used to curse them.
When it was all over, 15 of the 35, women turned to the Lord and the ladies that came with us plus "Pastor Friedemann" began a new ministry. To follow-up with these women and to begin discipleship programs.
They were so grateful! They were so moved. One inmate came to me and said, "There were women in here that I thought would never see cry . . . I was convinced they didn't know how to cry. It was your music! It was because you were real!
I have to say that I attribute the incredible blessing today to our obedience to the Lord. We didn't want to go, but I cannot imagine stealing this day from those women just because I was fatigued. Thank you Yeshua for speaking to my spirit and causing me to hear your heart.